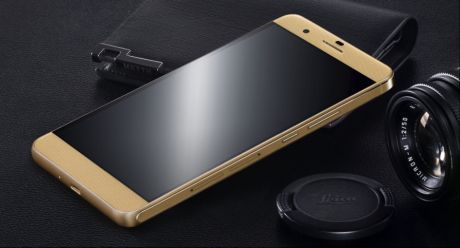 Huawei Honor 6 Plus, the latest whiz Huawei released last month has a specification that is alluring. Not enough with high specification, Huawei also dress them with gold.

Honor 6 Plus attract attention, partly because of the dual camera that produces great shots. If Honor 6 Plus is not enough premium, gold color options might be more interesting.
Huawei claim Honor 6 Plus requires extra effort in production than the iPhone 6 and iPhone 6 Plus Gold Edition Apple.
It said the Chinese company, the flagship gold series is wrapped entirely gold color. While Apple devices only partially colored gold. That is why, Huawei cell phone confident more attractive than the competitors.

Only the colors are different. In the specification, Honor 6 Plus version of gold equal to the original version. This phone has a 5.5 inch screen with a resolution of 1920 x 1080 pixels. Brain using octa-core processor made by Huawei Hisilicon Kirin 925 itself, backed by 3GB of RAM and 32GB of internal storage capacity.

As already mentioned earlier, the camera became one of the attraction of this phone. Behind the camera, although only 8 megapixel with dual-sensor which is claimed to give a clear image results. The front camera is equally powerful 8-megapixel camera for lovers indulge selfie.

Huawei has so far does not offer Honor 6 Plus to a country other than in its own backyard. Honor 6 plus the original version offered USD 390 or equivalent to Rp 4.3 million are arguably quite affordable for a phone with these specifications. Not yet known how much revenue stamp affixed to Honor 6 Plus gold version
Via http://inet.detik.com