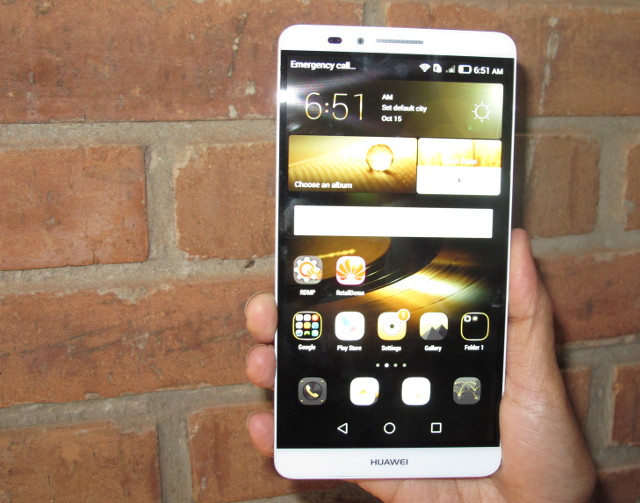 Huawei officially presents two latest flagship smartphone. One is the Ascend Mate 7 with fingerprint features.Ascend Mate 7 using Huawei's latest processor Kirin 925 smart claimed as the fastest processor in the world today.The most prominent superiority, this chipset embedded LTE technology Cat 6. With this technology, the download speed reaches 300Mbp.
Mobile clad material and aluminum alloy that looks fancy this has 6 inch Full HD screen. Dimensions 157mm x 81mm x 7,9mm and weighs 185 grams.
Brain octa-core supported 2GB RAM and storage capacity can be expanded with a micro SD slot up to 32GB. Besides the processor, fingerprint sensor becomes its appeal. At Ascend Mate 7, Huawei introduced what it called a 'fingerprint 1 sec.
Fingerprint sensor in the Ascend Mate 7 operated with just a single touch. Compared to the iPhone 5S or Galaxy S5 which requires a two-stage scanning, fingerprint in the Ascend Mate 7 claimed the fastest
13 Megapixel rear camera equipped Sony BSI sensor and CMOS claimed to produce photographs with better low light levels.
8 Megapixel front camera embedded CMOS, produce images selfie or display higher definition video calls.
Ascend Mate 7 is available in three colors, Moonlight silver, black Obsidian (black) and Amber gold
Via http://inet.detik.com